Wonderlack Snow Varnish Angelique 12ML Beauty Nails WLE199-28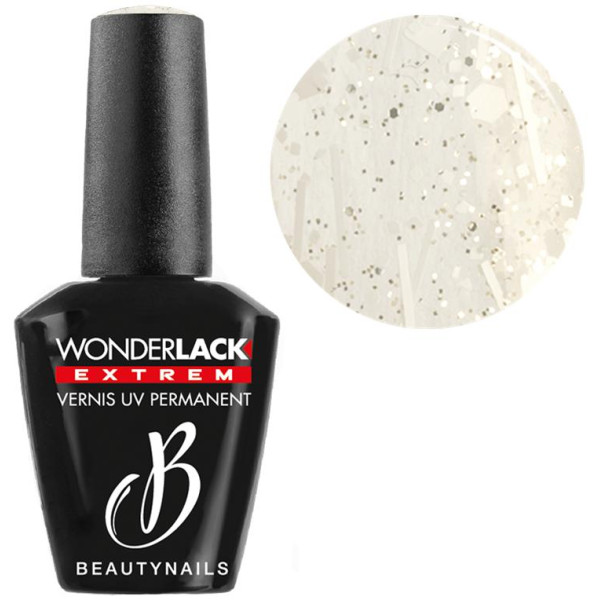 Wonderlack Snow Varnish Angelique 12ML Beauty Nails WLE199-28
Beauty Nails
By buying this product you can collect up to 21 loyalty points convertible into a voucher of 0,63 €.
More info

Wonderlack Beauty Nails semi-permanent varnish A manicure safe for the nail because the product is formulated according to "2-Free" (WITHOUT TOLUENE, WITHOUT DPB) Our Permanent Varnishes apply WITHOUT LIMITING THE PLATE OF NATURAL NAILS for total respect of the nail The fact of not filing the nail plate allows the permanent varnishes to hold durably and not to come off, even after multiple applications, because the natural nails remain in excellent health pose after pose Semi-permanent varnish that will replace your nail polish is a three-phase permanent varnish: Degreaser for the preparation of the natural nail and thus avoiding filing the base plate for the adhesion of the Permanent Colors varnish for all trends and all your desires + Wonderlack: Hold up to 3 weeks Pose in 30mn without filing the plate of your natural nails Deposit in 5mn without scraping 100% compliance with the plate of natural nails Uniformity and perfect coverage, more than 125 colors Up to 50 poses per bottle: increase your profits thanks to excellent profitability! Use on artificial nails Application: Our permanent varnishes are applied without filing the plate of natural nails for total respect of the nail Wonderlack Extrem® semi-permanent varnishes are UV and LED compatible Choose the finish that suits you: TOP GLOSS (Ultra Shiny) - TOP MATTE (Matt) - GLOW IN THE DARK (Phosphorescent) Care advice: Keep away from light Keep your bottles and brushes away from the lamp when the one - it is on Store your products at a temperature between 5 and 15 ° C Do not expose them to natural UV rays, avoid laying near a window or under a terrace Capacity: 12ML
Composition

:
Di-hema trimethyhexyl dicarbamate, HEMA, Hydroxypropyl methacrylate, Polyethylene terephthalate, Trimethylbenzoyl diphenylphosphine, Butyl acetate, Ethyl acetate, Isopropyl alcohol, Hydroxycyclohexyl phenyl ketone, Isobutylphenoxy epoxy resin, Polyurethane7, p.